Selecting a hospital bed is a substantial choice to address as a patient or a person having medical disabilities. Different types of hospital beds are available with variable features and functionality. However, some companies deliver customized medical beds to users who require particular facilities.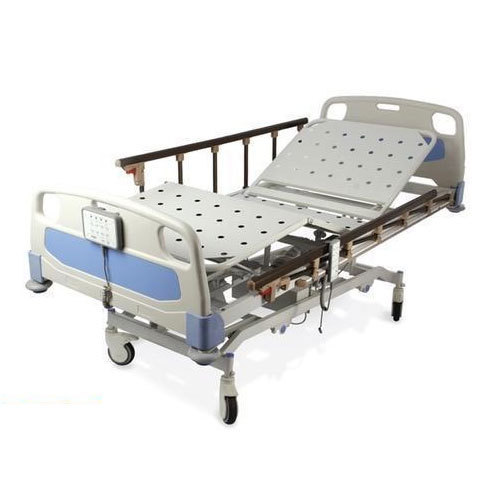 Even though you cannot take beds from a hospital, there are options for a new bed. Hospital beds have functions not available on a typical mattress bed. If you are confined to a bed with mobility difficulties or need a carer at home in the morning, a hospital bed is ideal.
Several senior citizens need hospital/clinic beds to get specialized medical care services to treat their injuries. The hospital bed has a unique style, but its design isn't known for many reasons.
This guide has gathered some of the best quality at-home hospital beds based on various factors and features offered to the users while keeping the requirements of different users in mind.
We create this collection to help you get the ideal one for home use.
Read this list of the best hospital beds for home use that will assist you in recovering from medical issues.
Let us have a clear picture of the different at-home hospital beds here.
What is a Hospital Bed For Home Use?
The Hospital Bed is a fixed padded king-sized mattress bed with different reclining functions perfect for people with medical injuries or disabilities. This bed has back or leg lifting functions.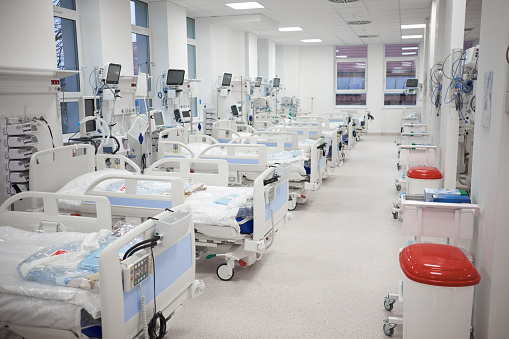 It looks like a recliner bed. Hospital beds generally contain three different characteristics from other beds, railings, wheels, and four pillars.
These safety rails are vital to the safety of those who can't get into bed. The wheels on beds make transferring patients easier without the patient being removed from his or her bed possible.
Benefits of a Electric Hostpital Bed:
Hospital beds offer a safer sleep than regular beds do. In order to isolate swollen or injured legs, hospital beds can be an ideal solution. Similarly, these beds can elevate a person's back, neck, and shoulders for safety and recovery.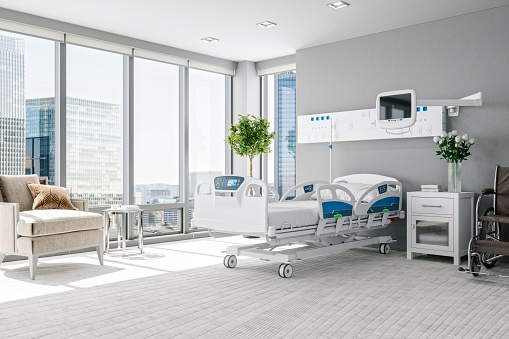 The rails are designed for the safety of the patient when entering and leaving the bed, and the weight placed under them rather than on the cushions reduces the chance of falling significantly.
Apart from that, they offer some other benefits for the user such as:
Easy to access with remote and move up and down for comfortable sleeping.
Stable sitting and lifting facility
Stay in home
Safety with side rails
Electric Hospital Beds For Home Use
Often a person needs something more than a regular bed. Then the hospital bed will take their place of them.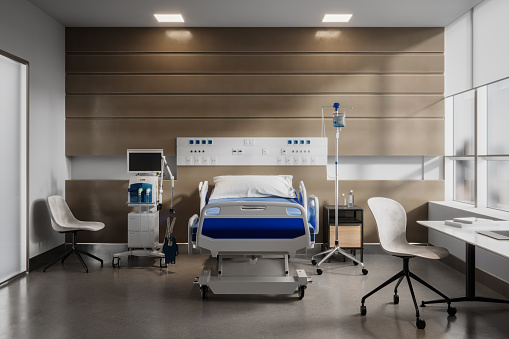 People buy hospital beds for aging, elderly and handicapped relatives. It is named a hospital bed as it carries the characteristics of a home hospital bed.
It serves the same amenity in homes as in the hospital and is best for people needing more than traditional beds.
The number of hospital bed usage has climbed in recent years because many elderly have become disabled. It helps in preventing costs from a professional caregiver.
Electric hospital beds are automated beds regulated by remote control and powered by a motor. It offers some common adjustment features, including:
Incline the upper body and lift the lower body.
Lift the upper and lower body in the Trendelenburg and vice versa.
Besides offering relief in sleeping, an electric at-home hospital bed also comfort from joint pain, backaches, or arthritis. Bariatric hospital beds are another type of medical equipment with different functions and with extra weight capacity than the three listed below. The Bariatric bed is designed to relieve bariatric patients.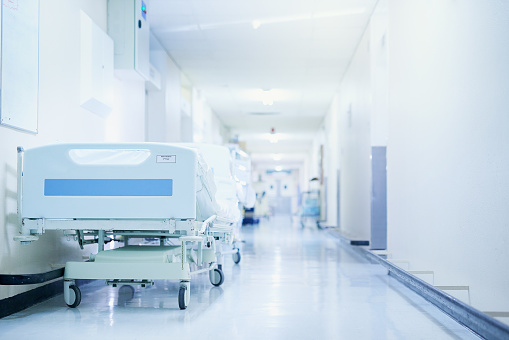 2-Types of Best Hospital Beds are Accessible in the Market:
(1) Manual hospital beds for home use
(2) Semi-electric hospital bed for home use
(3) Full electric hospital bed for home
Now you probably wonder, what is the possible difference between them? In order to buy a suitable hospital bed for you or a loved one, it is crucial to know each type of hospital bed.
The majority of hospital beds have a way of making head and feet higher and lower if you prefer so you know what works well in your situation. Then, you can evaluate the right one that suits your needs.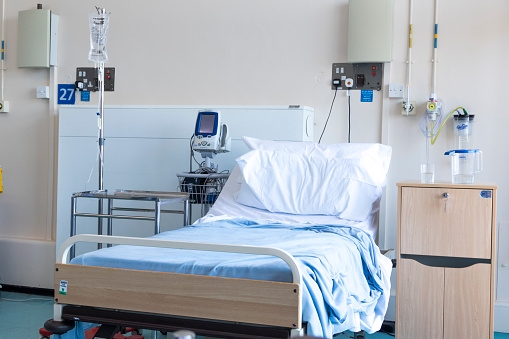 Here's we explain each of them to help you understand which one you can buy for yourself.
1) Manual Hospital Bed
These types of beds are less pricier than the other models, with minimum features than semi-electric or full-electric beds.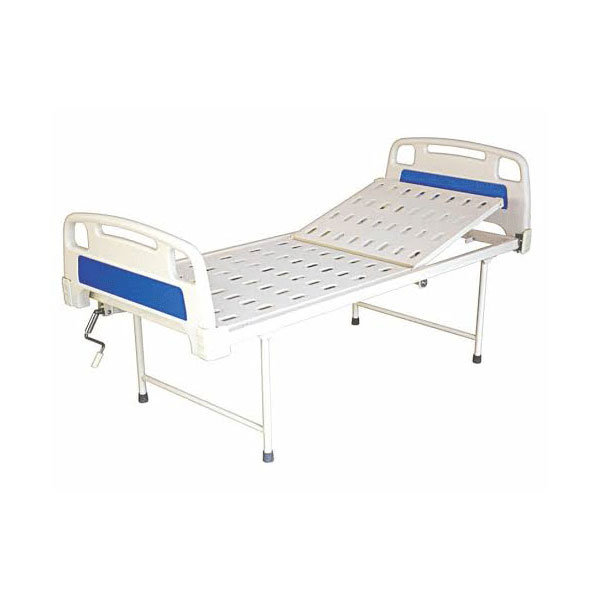 A manual hospital bed demands a caregiver to make adjustments through a hand crank, making this type of hospital bed most suitable in circumstances where frequent adjustments would not really need.
In addition, the brake and steering wheel can be accessed from every corner of the bed. Manually-built beds feature an angle indicator to indicate Trendelenburg reversed position.
It can relieve heart problems and improve breathing hence, the adjustable bed is an excellent solution for sleepers who struggle with cardiovascular and respiratory issues.
The semi-electric bed offers both electric and manual adjustments. It is ideal for patients who do not need to adjust the bed height more frequently and save some pennies with full amenities.
You can raise and lower the head and foot section with a pendant control but require a hand crank to adjust the height of the bed.
The Semi-Electric Beds come with the following functions:
Raise And Lower The Head of the Bed (Electric)
Raise And Lower The Knee Area (Electric)
Raise And Lower The Entire Bed (Manual Crank)
The full-electric beds contain an easy-to-use pendant with colorful buttons for different functions, which helps to operate the positioning of both upper and lower halves. Best for comfortable sleeping with three adjustment options.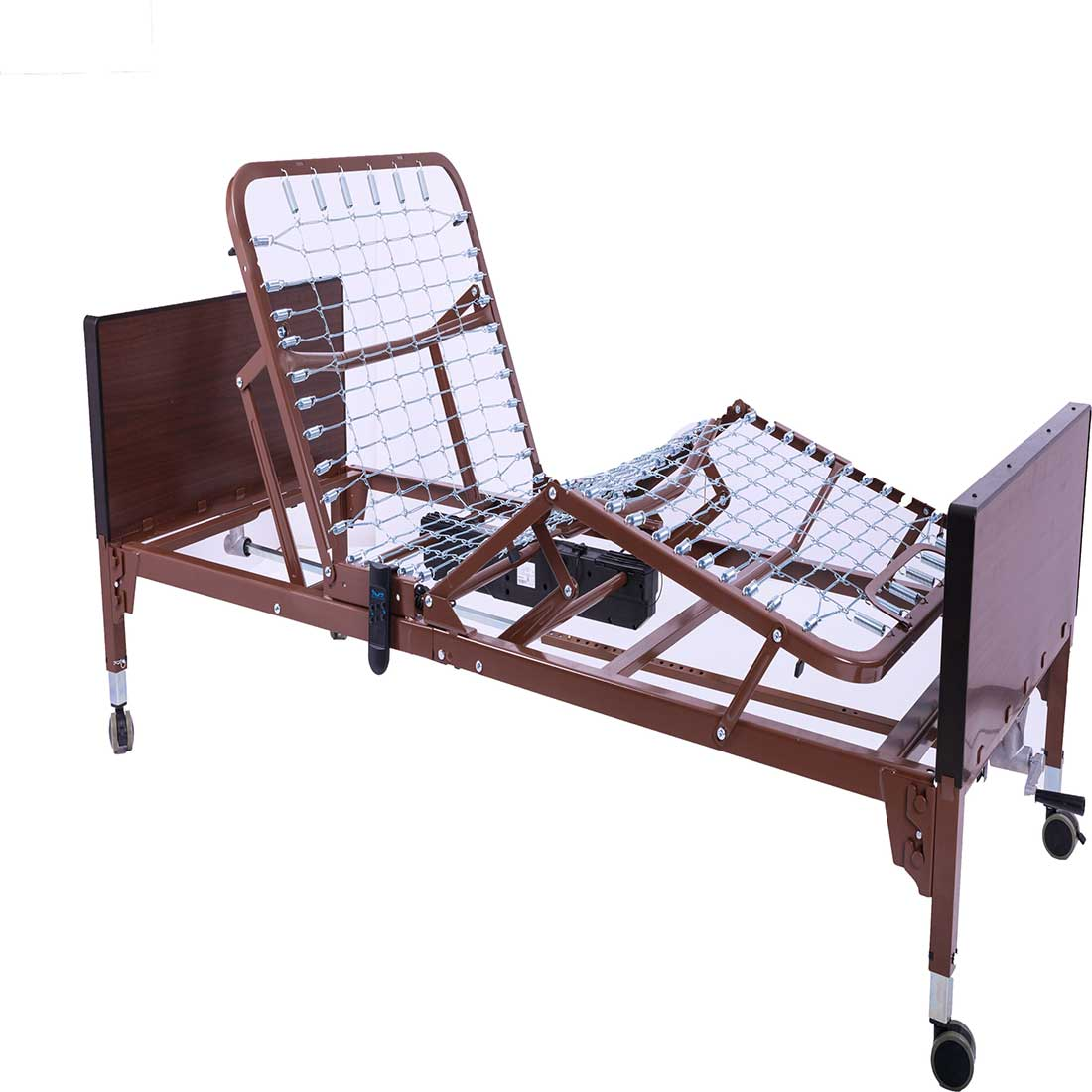 Providing full-electric hospital beds to homes helps improve comfort. Healthy sleep is vital for good health. When you have an illness or injury – hospital beds are designed to meet your medical needs and address mobility issues will help create a comfortable place for your health.
As part of an at-home care plan, the installation of the adjustable beds could enable you to remain at home without having to move.
These heavy-duty medical beds come with all of the features that you would expect from a fully electric bed, including independent head and foot elevation, a built-in full-length safety rail, and an innerspring mattress.
They have durable medical equipment with rolling wheels at the foot of the bed frame which makes this full-electric bed reliable for the elderly.
The Full Electric Beds come with the following functions:
Raise And Lower The Head Section (Electric)
Raise And Lower The Knee Area (Electric)
Raise And Lower The Entire Bed (Electric)
Is a home hospital bed right for you?
Most hospitals offer comfortable hospital beds for the elderly. Some people can gain some independence by sleeping in hospital beds. In addition, home hospital beds help to relieve body stress, joint pain, body aches, and injuries.
What size are the best hospital beds at home?
The majority of nursing homes have standard and full-size bed lengths of 80 inches and 84 inches. Hospital beds at home usually measure 84x36x36″ and need mattresses of 80X36 inches.
How much does a hospital-style bed cost?
The best hospital beds for home care can cost anywhere between $1,000 and $5,000. This variance is primarily a result of features or dimensions.
If you want to buy a hospital bed having heavy-duty steel, protecting half rails, soft memory foam mattress, and comes with a lifetime warranty, you can expect to pay much more than the usual price.
What is the Difference Between a Standard Hospital Bed and a Luxury Hospital Bed?
Luxury beds are different from regular hospital/clinic beds with variable aspects, such as the bed frames are metallic in the regular ones and assembled in two pieces. However, luxury beds contain one piece of a base unit with cushioned mattresses. With multiple functions and positions, luxury beds offer more comfort and reliability than regular ones.
What is the Standard Size of a Hospital Bed?
The standard size of a medical clinic bed is 36 inches wide and 80 – 82 inches long. There will typically be a couple of inches extra to the sides to represent the rails to the head and footboard, so the complete size is ordinarily around 39 to 40 inches wide and 90 inches long.
How to Choose a Hospital Bed?
While picking a hospital/clinic bed, you must consider the adjustments you want in your bed according to your health issue. Full-electric emergency clinic beds can be simpler for patients and caregivers since they don't need any physical work than semi-electric.
Another point to be considered is the length of the rails required. Pick full-length rails when the client will turn around and drop out of the bed.
At last, You should think about the guarantee on the bed. If there is any wear or tear to the bed, the client can easily get it replaced. So, select a bed with a more drawn-out guarantee.
What Type of Back Pain can be Treated with Hospital Beds?
Back Conditions that May Benefit from an Adjustable Bed
For certain individuals, dozing in a slanted or semi-upstanding position might be more agreeable than lying in a level position. Certain lower back and neck positions, specifically, might be less exasperated with a customizable bed.
For instance:
Degenerative Spondylolisthesis.
For certain individuals with degenerative spondylolisthesis, dozing in a leaning back position with proper support under the knees can decrease some sort of aggravation or uneasiness in the lower back, making it more comfortable to stay asleep for the entire evening.
Osteoarthritis.
People with osteoarthritis in the spine, or joint pain, frequently awaken feeling very firm and sore in the morning. Resting on a flexible bed might offer better help and hence, decline the pain by limiting joint pressure.
Spinal Stenosis.
Individuals with lumbar spinal stenosis most frequently feel better while bending forward to a standing upright position. Moreover, resting on a flat mattress can sometimes be less comfy for patients with stenosis than sleeping in the leaning back position, managed by an adjustable bed.
What is a "Med-Surge" Hospital Bed?
A "med-surge" or "medical surgery" hospital bed is another term for a full electric hospital bed used in hospitals and clinics that covers the general needs of the patients.
Do Hospital Beds Come With Wheels on the Frame?
Yes! Hospital beds come with wheels that make them accessible to move or shift to another place. Also, with locking features, you can lock the wheels to stop scrolling on the floor.
How to Safely Use Hospital Bed?
Always keep the wheels of the bed locked.
Unlock the wheels of the bed whenever moving it into another place, and Lockback the wheel again after shifting.
Put a ringer and a phone near the bed.
These must be accessible easily so you can call for help when required.
Always keep the side rails up whenever you get in and out of bed.
You might require a footrest close to the bed. Use a lamp or light if you really want to get up around evening time. You may be able to lock the positions so the bed cannot be adjusted.
Put the hand control cushion near you for quick reach to change positions.
Use hand control and work on moving the bed into various positions. Check the panel controls and make sure it works perfectly. You might have the option to lock the positions so they cannot be changed.
Read all the features explained by the manufacturers for using the beds.
Closely check any damage and cracks to the bed controls. Call the bed makers or healthcare providers if you see any damage or hear unnecessary sounds coming from the bed. Call them off if the bed controls are not working accurately.
When you change the position, it must change quickly.
The bed must change its position without any resistance or difficulty. Try not to put the hand control or power cables through the bed rails.